Welcome
The American Board of Funeral Service Education (ABFSE)
The ABFSE serves as the national academic accreditation agency for college and university programs in Funeral Service and Mortuary Science Education. Although its roots go back to the 1940's, the ABFSE became an autonomous agency in 1962. The accrediting function of ABFSE is recognized by the US Department of Education and the Council on Higher Education Accreditation.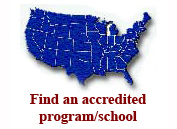 Officers of the American Board of Funeral Service Education
Pictured left to right:
Jolena Grande, Secretary/Treasurer (Cypress College, CA)
Jzyk Ennis, Vice President (Jefferson State Community College, AL)
Karl Kann, President (Worsham College, IL)
Eugene C. Ogrodnik, Past-President (Pittsburgh Institute of Mortuary Science, PA)

ABFSE 55th Annual Conference in Myrtle Beach, SC
ABFSE met in Myrtle Beach, SC for its annual business meeting which included committee meetings and professional development sessions. Piedmont Technical College, Greenwood, SC served as the host institution.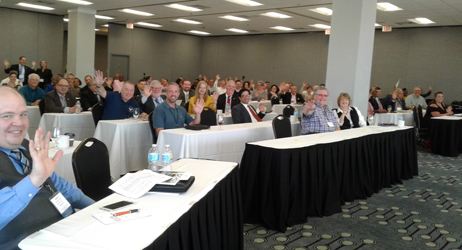 Click here for a summary of the 55th Annual Conference details.
ABFSE President Karl Kann (Worsham College) welcomed Cremation Association of North America (CANA) as a new member of ABFSE. CANA pledged their support to ABFSE and CANA members will join the ABFSE committees to provide input for ABFSE. CANA joins NFDA, NFDMA and ICCFA as association members of ABFSE.

ABFSE also offered special recognition to three individuals.
Billie Watson Hughes (pictured at left), Washington, DC Funeral Director, NFDMA member and past President of ICFSEB, was honored for completing two terms on the ABFSE Committee on Accreditation. Chairperson of COA, Venus Riley Smith, (Jefferson State Community College) said 'we really appreciate Billie's dedication and the insight she brought to COA decision making during her two terms". She also served the COA as Vice-Chairperson.
Dr. William Thompson, Director of the Funeral Service Education program at Bishop State Community College, Mobile, AL was recognized as '2017 Educator of the Year'. His 30+ years in funeral service education includes service to ABFSE as a two-term member of both the Scholarship Committee and the Program Committee and as an accreditation site visitor for COA since 2010.
Colleen Murphy-Klein, NFDA VP of Professional Development until her retirement in summer of 2016, served as liaison between ABFSE and NFDA for many years. When NFDA officers completed their service to ABFSE and moved on, Colleen remained as our liaison. ABFSE learned to rely on Colleen as a consistent resource and thus it was appropriate to honor her as ABFSE Support Person of the Year for 2017. She will always be appreciated for her friendship and her contributions to edit the ABFSE curriculum outlines.

Meet the Scholarship Recipients

ABFSE Scholarship Committee made 3 scholarship awards totaling $6,500 in October 2017. 50 application inquiries were received and 14 complete applications were considered.

Meet three of our Scholarship recipients:





No Photo Available




Joseph Greenfield
Pittsburgh Institute of Mortuary Science
Undergraduate Scholarship Recipient
View bio here

Jennifer Bryant-Dixon
Ivy Tech Community College-Central Indiana
Undergraduate Scholarship Recipient

Katelyn Carrigan
Carl Sandburg College
Undergraduate Scholarship Recipient
View bio here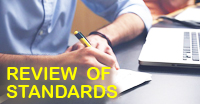 Review Of Standards
ABFSE conducted an initial review of the standards used to accredit programs in funeral service/mortuary science.
Comments from individual practitioners, students, funeral service professional groups and members of the public were collected.
Click here for a summary of survey responses.
Proposals for updated standards will be discussed at the ABFSE 56th Annual Conference in Anaheim, CA.


The National
Scholarship Program
of the American
Board of Funeral Service Education provides financial awards to students enrolled in funeral service or mortuary science programs to assist them in obtaining their professional education.

Apply for your Scholarship Online!