Welcome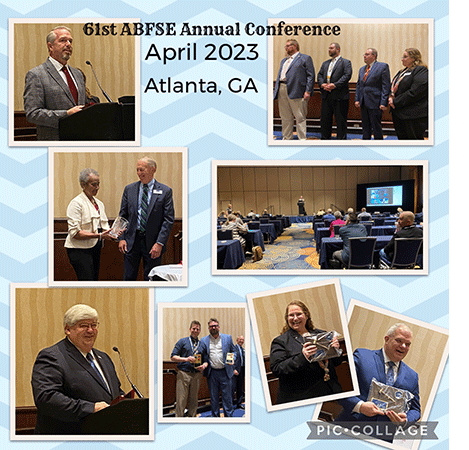 The American Board of Funeral Service Education (ABFSE)
The ABFSE serves as the national academic accreditation agency for college and university programs in Funeral Service and Mortuary Science Education. Although its roots go back to the 1940's, the ABFSE became an autonomous agency in 1962. The accrediting function of ABFSE is recognized by the US Department of Education and the Council on Higher Education Accreditation.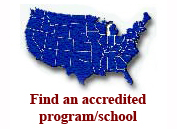 ABFSE 61st Annual Conference, Atlanta, GA
The The ABFSE held its 61st Annual Conference April 12 - 14, 2023 in Atlanta, Georgia. In addition to many professional development opportunities and meetings, the ABFSE elected new officers and honored a variety of people for their service to Funeral Service Education.
Clockwise: (1) David Martin (Piedmont Technical College)-Educator of the Year Award. (2) Newly elected officers Joseph Finnochiaro (Miami Dade College) President; Cody Lopasky (Commonwealth Institute of Funeral Service) Vice-President; Tony Moore (Northampton Community College) Secretary/Treasurer and Jolena Grande (Cypress College) Past President. (3) NBE Update Session. (4) Jzyk Ennis (Jefferson State Community College) Past President Plaque. (5) Jolena Grande (Cypress College) Past President Plaque. (6) Cornhole Tournament First Place winners-Gabe Schauf (Milwaukee Area Technical College) and Nate Skelton (Wayne State Univ.) (7) Randy Anderson (NFDA) Professional of the Year. (8) Elois Wyche Saucer-Outgoing NFD&MA representative to the Committee on Accreditation.
________________________________________________________________________________